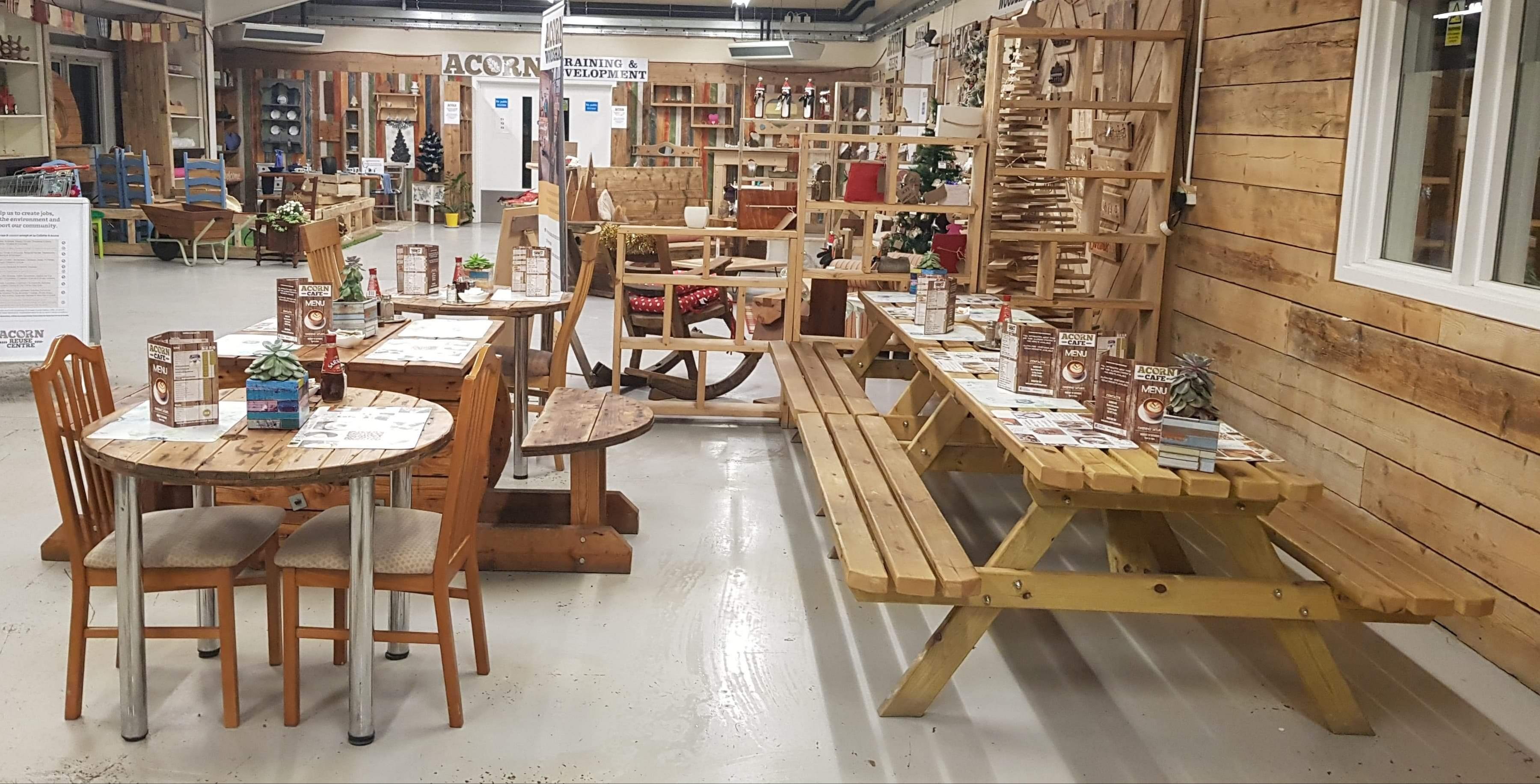 Acorn Café
Great food, great location, great atmosphere
The independently run Acorn Café is an ideal place to stop and eat. You can work up an appetite checking out the bargains to be had in the Reuse Centre, the Woodshack or the nursery, before pulling up a seat and tucking into some delicious food and drink.
Enjoy big breakfasts, sandwiches, burgers, our daily specials, coffees, milkshakes and much more.
So for breakfast, lunch or afternoon tea, Acorn Café is the place to be!