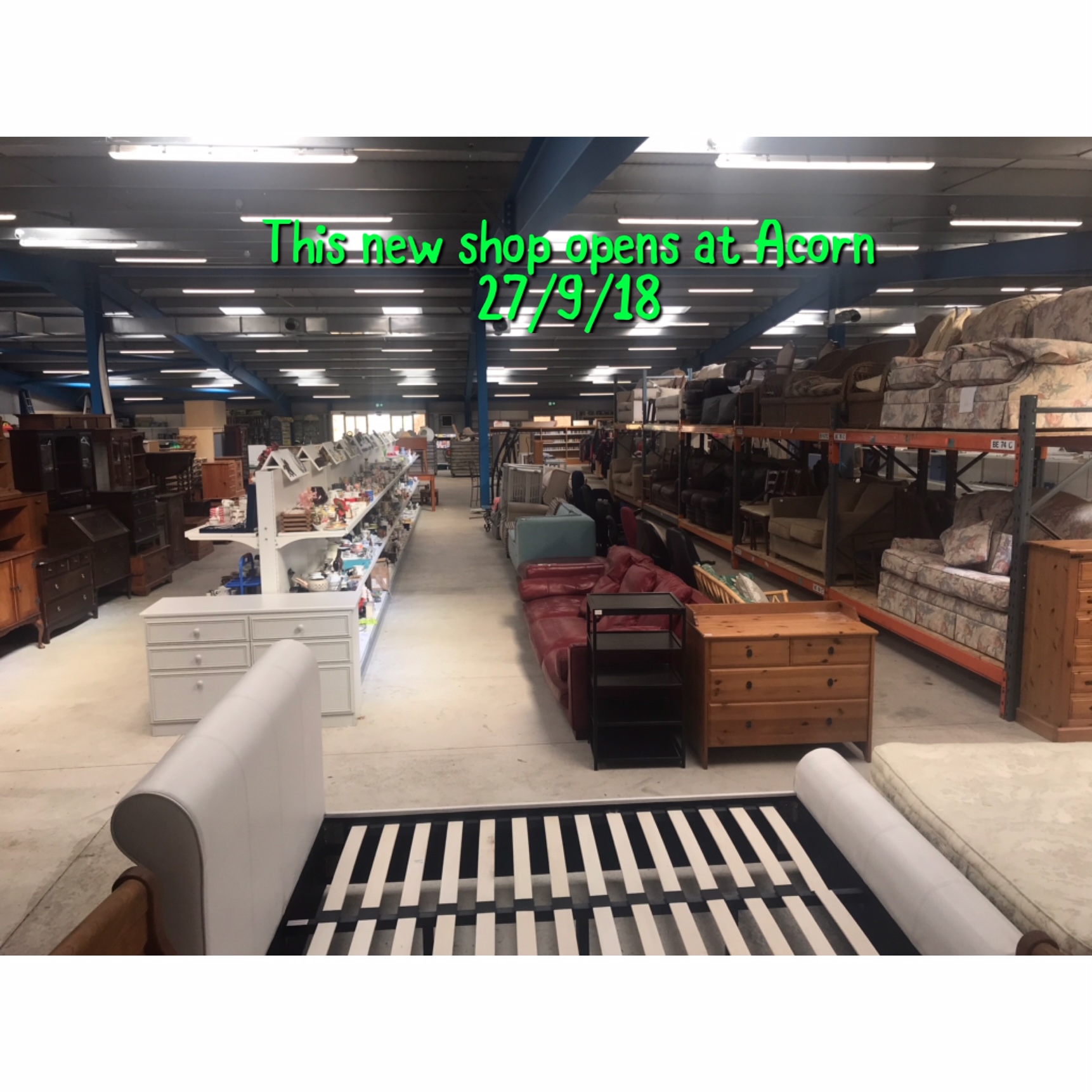 Reuse Shop
Help us create jobs, save the environment & support our community - by going shopping!
That's right - sometimes a little retail therapy can have a big effect. Because we reuse, repair and upcycle unwanted items, you can shop, get a great deal and benefit the environment. And because every penny of profit is reinvested to support people with a disability or long-term health condition into employment, you know that others will benefit from your purchase too.
Quality items, affordable prices
You'll find all sorts in our Trinity shop, including furniture, domestic appliances, toys and bric-a-brac. All items are checked, repaired or upcycled to national reuse standards. We work closely with the Trading Standards Department to ensure our customers get quality items at a fair and affordable price.
But don't take our word for it - head to our Reuse shop in Trinity and find out for yourself!
New Shop
Our new shop at Acorn Enterprises opened to the public on Thursday 27th September 2018 for more information please see our Facebook page https://www.facebook.com/acornenterprises/