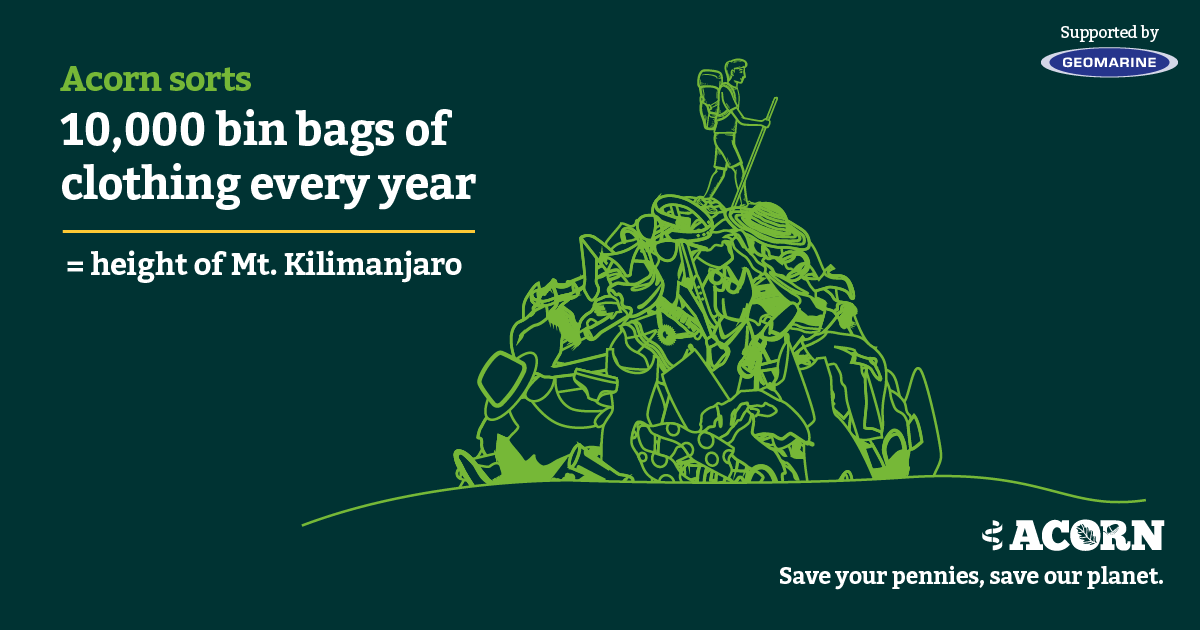 Please support us
Business for Good
Please help Acorn grow so that we can continue to offer more life-changing opportunities.
View our leaflet here.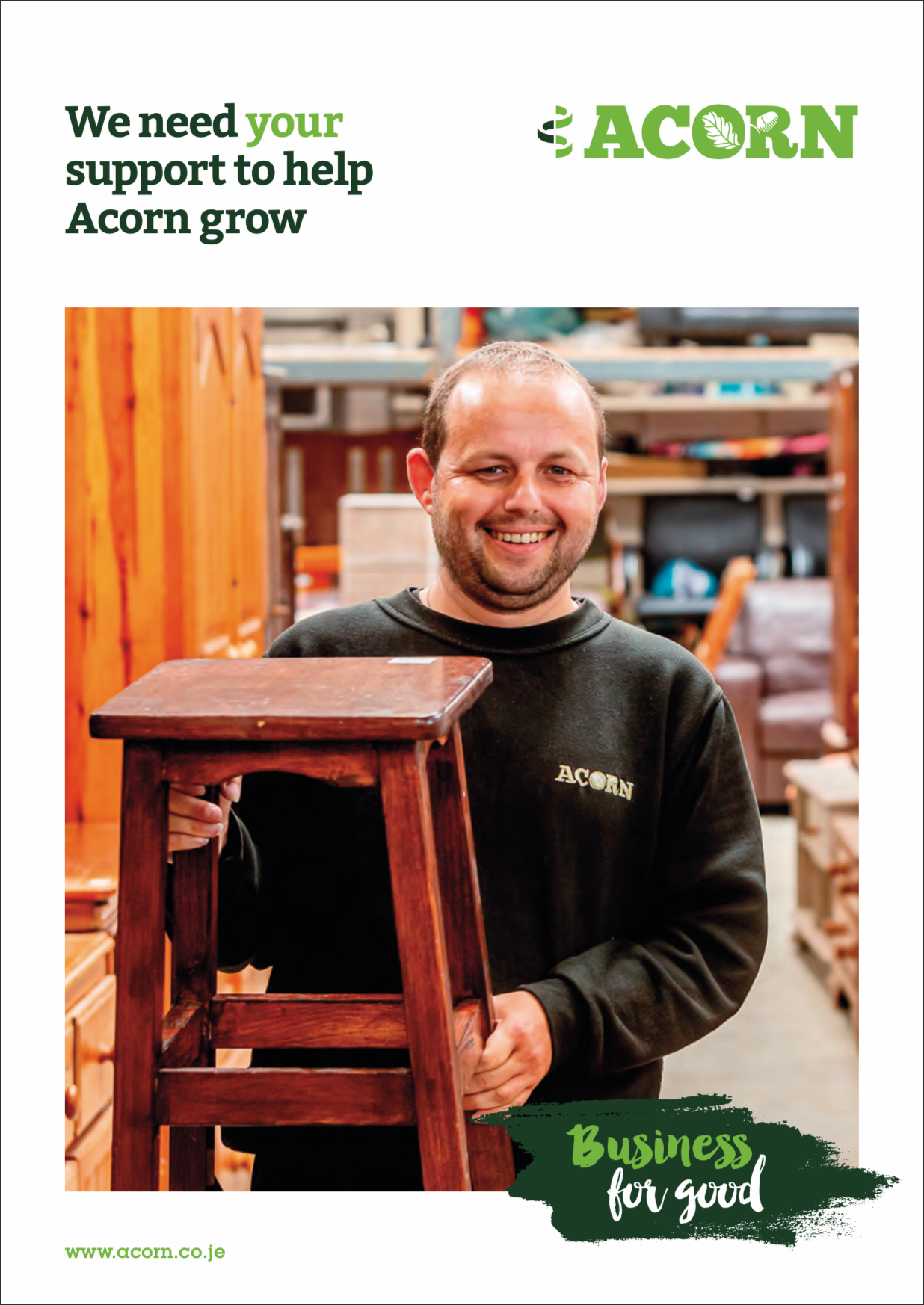 To find out more, please email fundraising@jet.co.je. Click here to donate.
Acorn is the trading arm of the Jersey Employment Trust, a registered charity. Every penny we make goes back into supporting our clients in employment, training and development opportunities.
Volunteer
We couldn't function without our wonderful volunteers. The busiest area is the Reuse Centre, where there is plenty to do in terms of sorting and pricing. Whether it's one hour a week or three hours every day, we'd love to hear from you. Appropriate induction and training will be given. Email amanda.berry@jet.co.je.
CSR
We welcome individuals or teams of volunteers to spend a day or half-day with us. You might spend time planting pumpkins, helping to take donated items from members of the public, or pricing and sorting stock ready for the shop floor. We are happy to share activities on social media, giving you great exposure for your business. 
A gift in your will
Would you like to support our work into the future? All donations are reinvested into helping people who have a disability or health condition reach their full potential. We hope that once you have provided for your nearest and dearest, you will consider leaving a gift to us. Anyone can leave a gift in their will and every gift, large or small, is very important to us. 
It might be:
Part or all of your estate

A specified cash sum which can be index-linked to safeguard its value

An item, such as property or a piece of jewellery, to be used or sold by us
Please note that making a will should be done with the guidance of a lawyer.
Are you a Jersey taxpayer?
If you are donating £50 or more and you are a Jersey taxpayer, we can claim an additional 25p for every £1 you donate. All you have to do is complete a lump sum donation form and return it to us.
The form can be downloaded here.
Contact
To find out more about how you can support us, please email steve.pearce@jet.co.je.